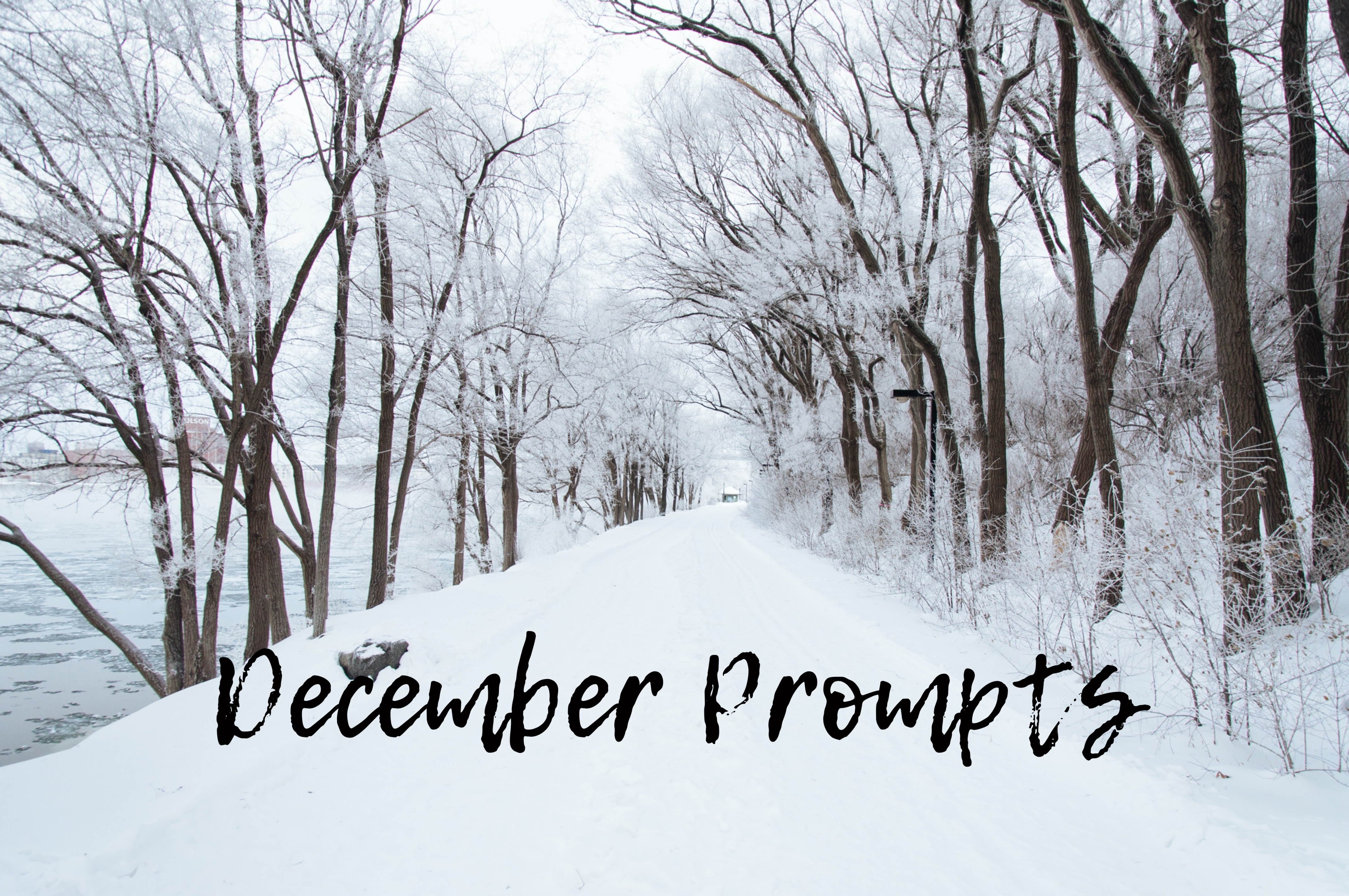 What A Time For Prompts: December!
Happy Holidays everyone!
We are coming up on the end of the year and as always, I wanted to put together a big list of prompts so that you know what's going on in the Instagram writing and poetry communities! There are so many amazing prompts by some of the best writers as well as some amazing writing/poetry pages and I love being able to share them so that you never miss one! Plus having them all in one easy to find place is very convenient for both you and me… (haha!)
I love prompts because…
They are a great way for writers to share their work with one another and get to know each other a little better! Make sure you are checking out the hashtags and supporting your friends who are also participating in these prompt lists!

They're great for practicing your writing skills! Giving you motivation to work on pieces on different topics than what you would normally write about; I mean, Look at Steven Turrill's prompts… UFO sighting? I would never think to write a piece that has anything to do with that but now, I might! 

They're great for when you feel like you have no "inspiration" lying around. Prompts can help you create something amazing and put you back into the swing of things if you're feeling "blocked" or like you've been writing about the same thing a lot lately.
Make sure that you give all these writers and pages a follow if you haven't already and be sure to use their specific hashtags when sharing a piece based off of their prompts so that they can see it! And now… Let's dive right into these prompts!
View this post on Instagram
View this post on Instagram
View this post on Instagram
View this post on Instagram
View this post on Instagram
View this post on Instagram
View this post on Instagram
View this post on Instagram
View this post on Instagram
View this post on Instagram
View this post on Instagram
View this post on Instagram
View this post on Instagram
View this post on Instagram
View this post on Instagram