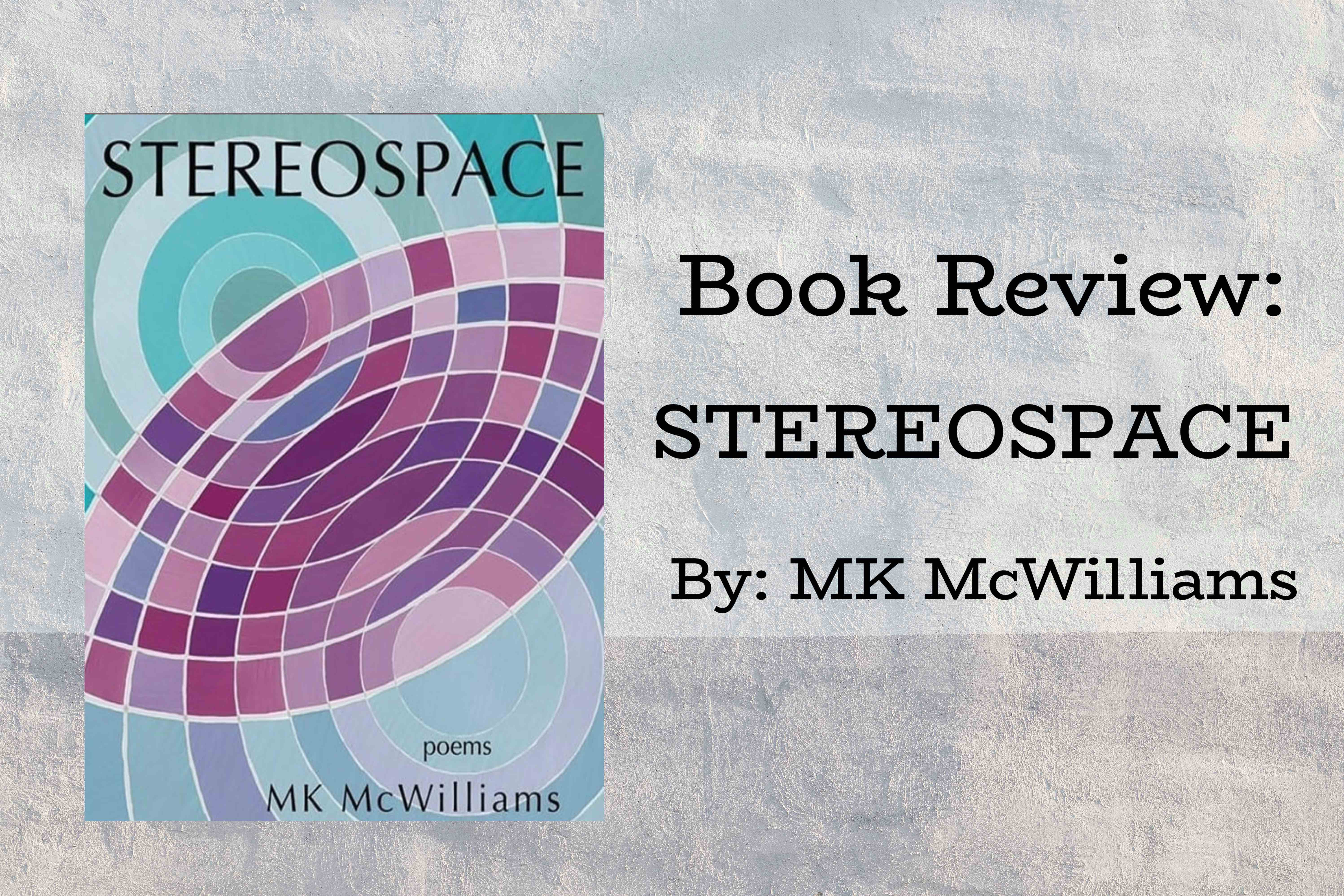 Book Review: STEREOSPACE By Mk McWilliams
Rating: ✩✩✩✩✩
I was given a copy of STEREOSPACE by the lovely, MK McWilliams and I am so excited to share my honest thoughts… I have been waiting for this poetry book to come out for quite some time. I truly adore both the person that MK is as well as the writer that she is but I was not expecting to be struck so hard by this collection! It is a must read! She is so incredibly talented and is such an amazing and inspiring voice for people who are often not given the space or opportunity to speak.
Before I dive into more of my thoughts, let me share a little bit about the book itself… This poetry collection has been a conversation for a long time. MK felt unsure of when she would release it and how (self publishing or look for a publisher?) until Steven Turrill had come to her with the desire to publish it through his press, Pine Peak Press. They have worked together as a team on this collection and you can see it obviously worked out very well. Steven has an eye for incredible work and follows through on this project so beautifully. The cover (that he created) is gorgeous and the editing and formatting is perfect! It is a little short but it does not affect the collection at all! If anything, I truly believe that this collection has benefited from what MK has said to be "serious editing and cutting skills." They have worked hard to trim and cut this book down to the perfect size because although it is on the shorter side, it is packed full of emotion, vulnerability and honestly; a powerful punch. It is just a little under 90 pages which is such a nice size for a cozy evening and a glass of wine! You might also need some tissues if you're a cry baby like me!
MK has put in so much work and heart into this project and it truly shows! Blood, sweat, and tears have paid off as she was able to create something magical and real. The themes in this collection are so relatable, important and raw. MK does such a great job expressing herself and what it feels to live with things like depression and anxiety as well as living through hardships like abuse. I also love that she starts the collection off by dedicating it to her little girl; it's such a sweet way to open up the book!
She touches on feminism, helplessness, heartbreak, love, the duality in life, as well as the topics I mentioned above. I was so heartbroken but also happy to see MK write about mental health, feeling as if she didn't fit in anywhere, the "ideals" that women struggle with, and abuse. Her poems are powerful, emotion evoking, and stunning. I can imagine that creating and finishing this book felt like a much needed exhale! For sure these pieces were so healing to write (as they are to read) and I also feel as though this poetry collection is an amazing work of art that works towards ending the stigma around 1) being honest and vulnerable (these things not being seen as a weakness), 2) speaking about depression (mental health in general), and 3) opening up about feelings of entrapment while in an abusive relationship.
I don't want to give away too much more about this collection because I think it's so amazing and really want you to go in and devour it but I am going to share one piece from this wonderful debut poetry collection which you can read below!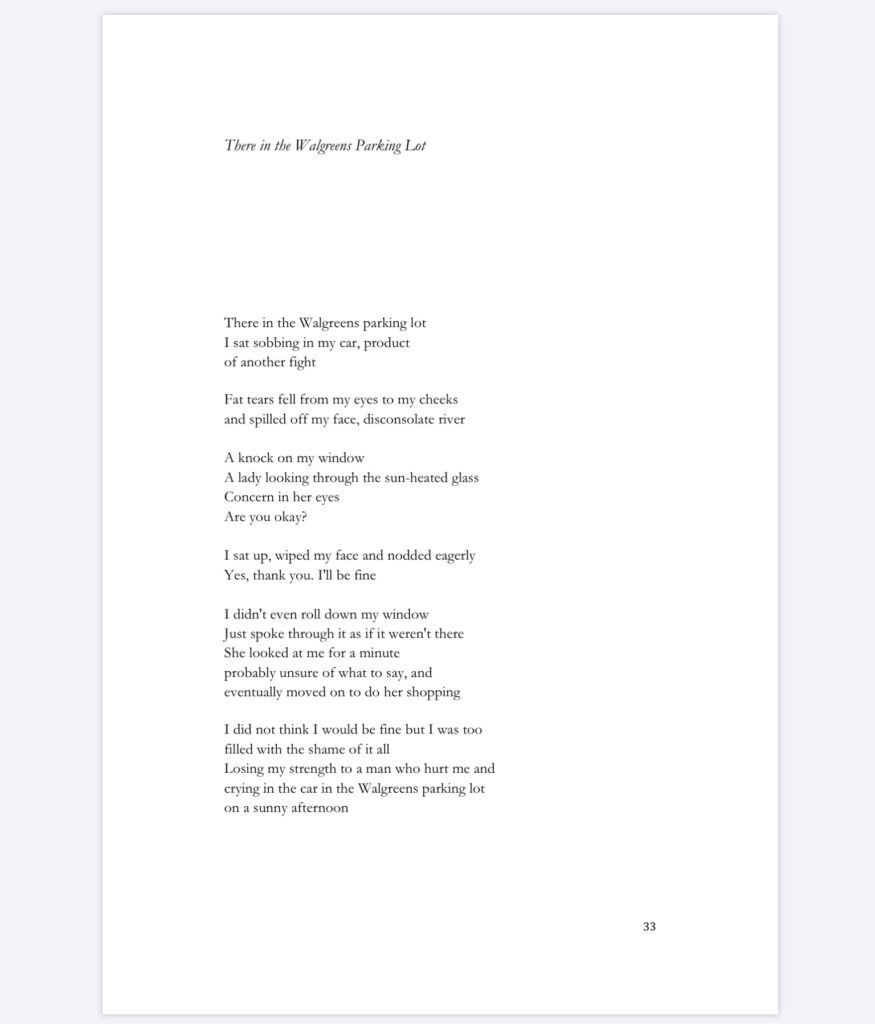 I would 100% recommend this collection it to anyone; MK is a writer that you should definitely be watching as I am sure there will be more wonderful things to come from her! You can buy STEREOSPACE now over at Pine Peak Press or you can keep an eye out for the Amazon release date! The best way to keep an eye out for the Amazon copy, is to head over to MK's Instagram and turn on post notifications so as soon as she posts about it, you'll know! Make sure that you also follow her Instagram and check out her previous works on Etsy which I've listed below!
Thank you so much MK for allowing me to read and review your beautiful book. I am so happy for you and I hope that you are so proud of yourself because wow!  Thank you for reading this review and please let me know in the comments below if you picked up MK's book and if you liked it! I would love to hear your thoughts and opinions on it, as well!
MK McWilliam's Other Works: