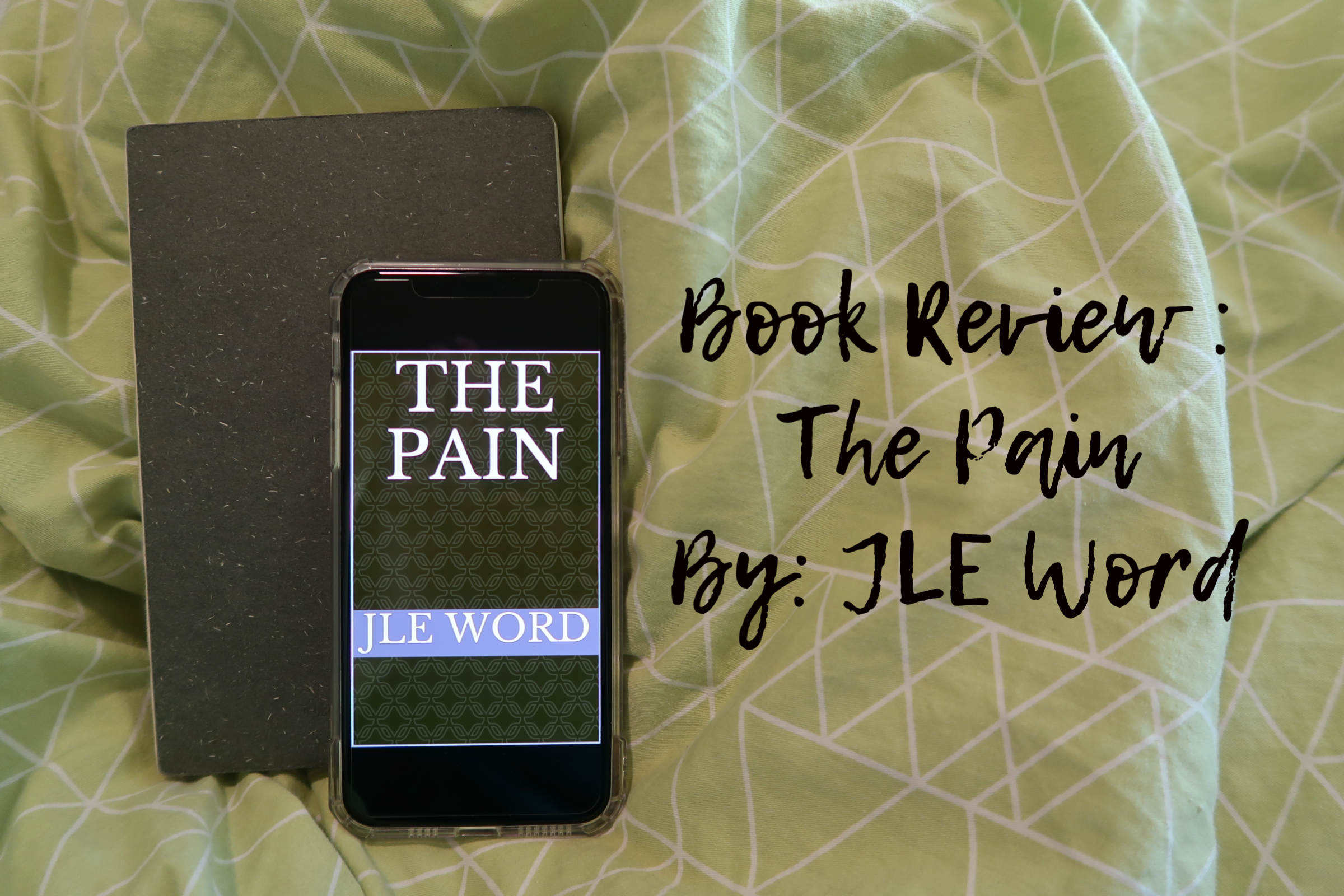 Book Review: The Pain by JLE Word
Rating: ✩✩✩✩
I just came across JLE's work recently and honestly haven't gone through much of her poetry on her Instagram page (her main platform) but when I came across her book and saw that I could get the kindle version, I decided to pick it up and give it a read. She titled this book appropriately, "The Pain." In this collection of poetry, she does not dance around the trauma that she has experienced in her life; she shares it and her feelings around those experiences openly.
This book is not light. The themes are incredibly heavy and the collection focuses a lot abuse, addiction, and leaving those things in the past to start a new life alone with her daughter. I would say that it could definitely have a trigger warning in the beginning to let people know that they should take extra steps to prepare for what they are about to read but if you already know JLE and follow her, then the contents of the book are probably expected.
This poetry collection reads a lot like a journal or a diary which I think is great; something different from other collections like Rupi Kaur's shorter poetry or a more quotable style that is very popular right now. It is very full of prose like pieces which I really like. It is also extremely relatable and I'm sure that for many women who have been through similar experiences, it truly helps them feel like they are not alone in those experiences. This collection is absolutely a piece of work that helps towards ending the stigma around talking about domestic violence and how it can affect not only the spouse but also the children that are apart of these situations.
I don't know JLE personally but I feel like I do while reading her book. I also felt myself relating to her daughter on so many levels, especially when JLE jumps into her relationship with her little girl, sharing some of the conversations that she has been forced to have because of her father's issues. She also goes into the feelings that her daughter has towards her father and the pain that she goes through as a mother while trying to comfort her daughter through these tough feelings and experiences. I can see my own mother in her book, especially with these two pieces that I've shared below. The pain in her words is truly felt. There is no wanting for emotion; it is all there on the page.
I'm giving JLE's book a 4 out of 5 just because I think it could have been more chronologically ordered to fit this journal style a little better and also could have used a little more editing just to help with the flow of some pieces but overall her collection is a great one. I truly loved being able to dig in deep which she make effortless for her readers.
I'm looking forward to reading more of JLE's work and following along on her journey of self-love and motherhood. If you would also like to check out her work, you can find her here on Instagram and can purchase her book here on Amazon.