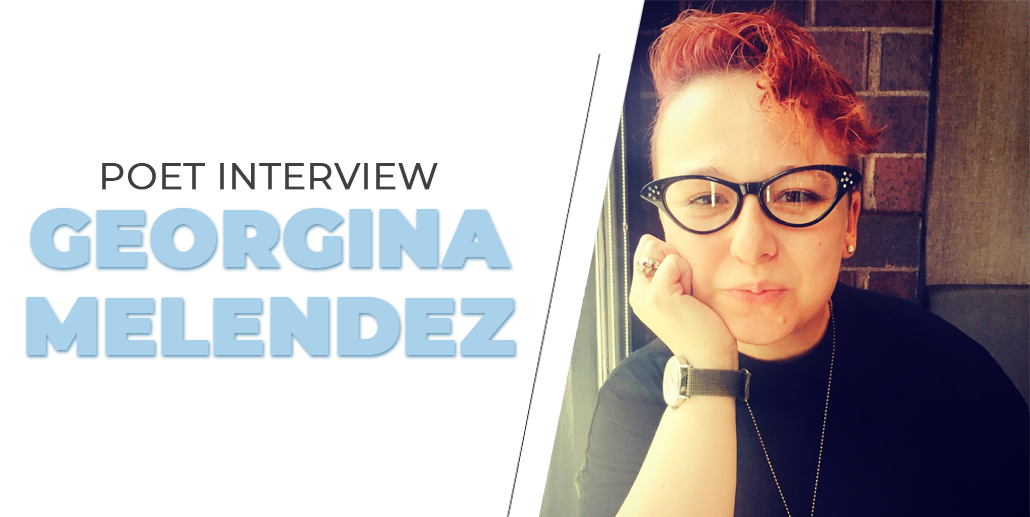 Poet Interview: Georgina Melendez
Welcome to this new series that I've been working on! In these blogs, I'll be interviewing some amazing writers/poets as well as featuring them in my weekly newsletter! I am so happy to introduce Georgina as my first!
Georgina who is known on Instagram as The Impossible Writer has an amazing talent and a sweet personality! She has become an awesome addition to the Instagram writing community and I have been so happy to work with her on this project. You can read her bio as well as more of her work in this weeks newsletter.
Make sure you give her a follow on Instagram as well as on Medium! Without any further hesitation, let's get right into the interview!
ReBecca: Did you always want to write? – If yes, when did you know?
Georgina: I think I have always wanted to write as long as I can remember. As a child, I wrote a short story about a horse named Black Beauty, and I even drew a horse to go with it. I was so proud of it when it was complete. Since very young, I wanted to be a journalist; the thought of writing for a newspaper always intrigued me. But then many years passed and I stopped writing. Then through a series of events, I started writing again every day, and now here I am pursuing it as my life's career.
R: What are some things (if any) that you've learned from your mother being a writer? 
G: She tells me to this very day to write even when I am not inspired. To set time out each day as a discipline, apart of my daily routine. She also encourages me to read more than I write because it will help me to become a better writer.
R: What beautiful, amazing advice!!!
R: What inspires you?
G: God is one of my biggest inspirations. I know through pain and difficulty He has led me back to writing, so I turn to Him daily for inspiration. My mom, who is also a writer, has inspired me to pursue the career of a writer. Growing up, I saw her write story after story, poem after poem, and somehow that was etched deeply into my heart. My husband has also inspired me so much. His support has been endless, and he has deeply encouraged me to go after this dream.
R: What are your favorite topics to write about?
G: I love to write about love, pain and overcoming.
R: What does your creative process look like?
G: I don't allow not being inspired to affect my writing. I will push myself to get in front of my laptop and work on some ideas floating through my head. I pray a lot, and I believe from the place of meditation, a lot of my prose has come through. I also drink bulletproof coffee, which gives me the strength and satiates my hunger so that I can focus on my work.
R: Laptop, pen, and paper, typewriter, phone?
G: Phone is my go to for writing. Laptop is high up there with my phone. I want to get back into using pen and paper, and I hope to purchase a pink typewriter in the future.
R: What would you say is your most interesting quirk?
G: Most interesting quirk I would say is that I don't like my writing to be your usual run of the mill. I work hard to create a piece that catches the eye and also makes the mind think. I do a lot of word searching so that my words are never the same. I have even learned new words in the process.
R: How do you feel about being apart of and collaborating with I Am Poetry Magazine?
G: I am so excited to be apart of this incredible new project. To have the opportunity to meet other writers, write articles about important topics that I love and am passionate about while also being able to grow when it comes to my writing skills at the same time is an absolute dream!
R: Writing a book? Tell us a little about it – If not, do you think you will?
G: I am not writing a book at the moment, but I do hope that one day I will. I have many ideas swirling in my head for a novel. And for that, I already do have the name of the main character. In the meantime, I have had a prose piece published in a collective anthology
called, "This Is Us" published by "Witches 'n Pink, and I have another piece that will be published forthcoming in a Poetry Journal by Riza Press.
R: Any tips for new writers?
G: My #1 tip for a new writer would be – DON'T GIVE UP!!! Don't stop writing and make sure that your reasons are the right ones. As creators we want affirmation, but we must believe in our craft so much that when we do get the rejection letters because we will, that it doesn't thwart us from our gift and love of writing. My #2 tip would be – Write even when NOT inspired. Make sure not to allow how you feel to dictate your writing for the day because when you can get through that, you will be a successful writer.
R: Do you believe in writer's block?
G: I don't believe in writer's block because if I do, I am already defeated. But with that said, I have experienced writer's block, and I have conquered it by sitting in front of my laptop and writing. Writer's block will tell you can't write, which is a lie. The way I see writing is if I don't write, I will implode from all these emotions and thoughts. So instead, I discipline myself to write even in those difficult moments.
R: What do you think about the instagram writing community? It has grown so much and has really been such an amazing platform for up and coming writers, especially since so many writers have started out on Instagram and are now published authors! Of course, Instagram has it's bad side as well…
The writing community has swept me off my feet. Meeting people like you and connecting with other writers has been such a delight. I've enjoyed every moment here. The support and love I have received has been incredible. I am growing my tribe and I'm super grateful, never thought I would ever be apart of something like this.
And yes, unfortunately with all the amazing things going on there is also a bad side. I have seen stories of women writers being harassed by men and it is very disheartening and upsetting. I hope to play a role of an advocate and help other new writers that are just coming to the community, and make them aware of this reality. I would like to even provide some type of training or information so we know how to protect ourselves and others if/ when this happens.
R: Favorite book?
G: Mere Christianity by C.S. Lewis
R: Favorite author?
G: C.S. Lewis and my mother – Elizabeth Cantu
R: A book that made you cry?
G: The bible!
R: What is your mission?
G: My mission is to reach hurting souls with my words. That the words that I write would bring healing and freedom to the deepest parts of peoples, hearts, and lives. I want to be an advocate for mental health, and be apart of taking away the stigma that comes with it. I want to counsel people with the books I write and be there for people as a friend. This world is so cruel at times, and we need more people who are willing to go the extra mile for others. This is my mission, my dream for my writing.
Please check out Georgina's beautiful blog post at I Am Poetry Magazine! She did such a great job talking about writing and mental health; it is a must read!
Thank you again, Georgina for doing this interview with me and thank you to everyone who reads, likes, comments, and shares this blog post! You are all amazing and your support and love is greatly appreciated!