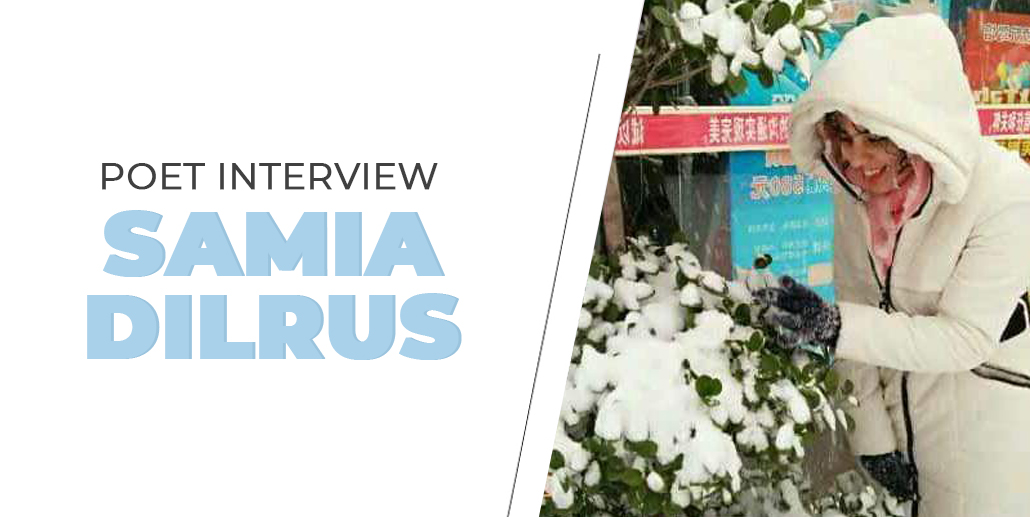 Poet Interview: Samia Dilrus
Hello again everyone!! I'm so excited to finally introduce this amazing human being! Samia, is one of the sweetest people I know and she is also an amazing poet! I have had her interview ready to go for a few weeks now and I'm just so excited for you guys to get to know her! Make sure you check out the newsletter to read her bio!
ReBecca: Did you always want to write?
Samia: Oh yes, absolutely. I read my first book when I was six, it was about "Dumbo" the magical elephant that could fly, and ever since, I too, have wanted to write something magical.
ReBecca: Ah! I love Dumbo! That is so sweet.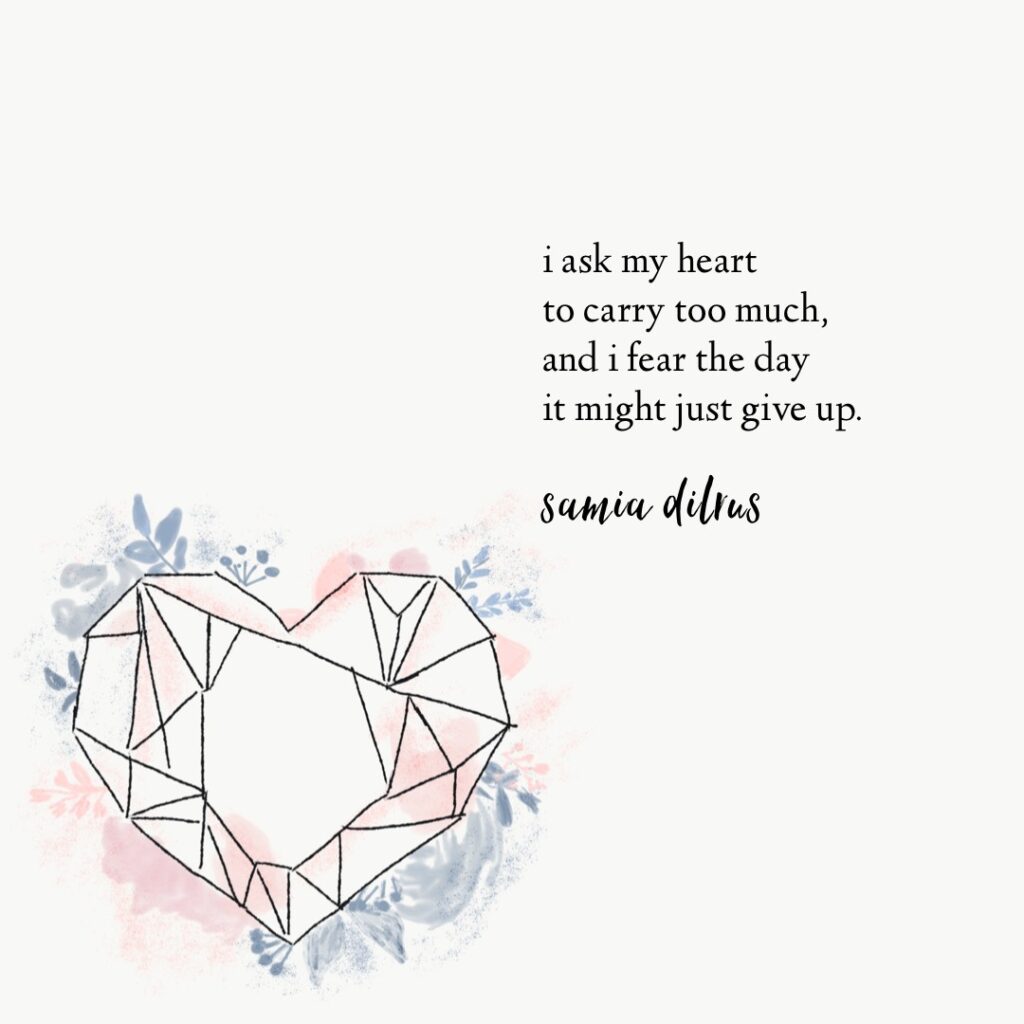 R: If yes, when did you know?
S: At first, I didn't know that authors and poets are normal people like us, till I wrote one of my first stories at school, and my English teacher said I could 'give J.K.Rowling a run for her money'. It was only sweet encouragement, but it gave me the confidence to pursue writing.
R: That's such a lovely experience! I adore that your teacher was so kind and encouraging!
R: What inspires you?
S: So many things: God, deep meaningful conversations and having my heart broken by what I see around me- even though it hurts, it's the perfect recipe to get the creative juices flowing! Oh, and nature, of course.
R: What are your favorite topics to write about?
S: I love writing poems that make the heart sigh a little, yearn a little, and wonder a lot. A dream that you're striving for, love, relationships, the way we nurture them.
R: I see this in so much of your work, honestly.
R: The art that you put with your poetry, you draw it?
S: Yes I do! Although I wouldn't call it 'art', just some amateur scrawling.
R: Haha! I admire modesty but truly, I think it's incredible!
R: if yes, how long have you been drawing/painting?
S: I started drawing fairly recently, when I began university. I'd have a lot of free time after class and painting made me feel a sense of calm despite being away from home.
R: When did you decide to combine the two art forms?
S: I was inspired by Rupi Kaur's style of presenting her poems alongside gorgeous artwork. She was one of the first Instagram poets whose work I had read, and I wanted to emulate that with some tweaks of my own.
R: What does your creative process look like? When you're writing…Music? Silence? Night? Day?
S: I wish I could say I am very organized about it, but it's quite the contrary. Inspiration strikes me at the most random of times, when I'm taking a walk, studying, or even in the shower! But what I like the most are the writing prompts I see on IG. They are so much fun to work with, and you can see how other writers have used them, that really inspires me.
R: Yes!! Prompts are so amazing, especially because Instagram has so many amazing and talented poets who put them together! I especially love Courtney Phillips prompts.. She does such an amazing job!
R: Laptop, pen and paper, typewriter, phone?
S: Phone for sure. It helps me record my thoughts anywhere. I then come home and write it in a diary.
R: That is such a nice process, I love that!
R: What would you say is your most interesting quirk?
S: I hate editing! If I write something and get it right, I'll be happy with it. If it needs heavy editing, I just drop it altogether. This is more laziness than quirkiness, however…
R: That's so funny that you say that because I am like that as well. I have recently been working on kicking this quirk but.. I can't lie. It's been a long time love/hate relationship.. haha!
R: Writing a book? Tell us a little about it!
S: I am not writing one at the moment, but I definitely would love to in the future.
R: I really hope that you will! I would absolutely pick it up!
R: Your poetry is so beautiful but it also touches on a lot of important topics; inspiring people to be kind, continue moving forward, love themselves, etc. Why are these topics so close to your heart?
S: Thank you! That's a very interesting question. I want my poetry to leave an impact not just on the reader, but on me too. We read in order to find an escape to a different dimension, and I love creating a place that is full of hope, something I'd like to keep coming back to when I'm down. If not available in the real world, at least my poems can birth good intentions.
R: You answered this so beautifully! I agree, poetry should definitely have an impact and I think that's the biggest thing that writer's want aside from their own comfort and growth that comes from writing.
R: Have your personal experiences shaped your poetry?
S: Oh yes, absolutely. Sometimes I write these words and it feels like I am giving myself a pep talk, and all will be right again with the world. Being away from home for uni gave me a lot to ponder and write about.
R: What does it bring to you? An escape? Healing? A sense of joy and happiness?
S: It allows me to create a world where I can be myself. Part of the reason most of my poetry has 'positive' themes is because I see negativity around me and try to combat it through my words.
R: What are some of your passions outside of writing/poetry?
S: It isn't currently in process yet, but it is a dream of mine to one day be able to work for 'Doctors Without Borders'. I admire their mission so much, and I watch their videos with a passion.
R: Wow! What an incredible dream to have!! That is truly so amazing and I hope that one day you will get the opportunity to do that!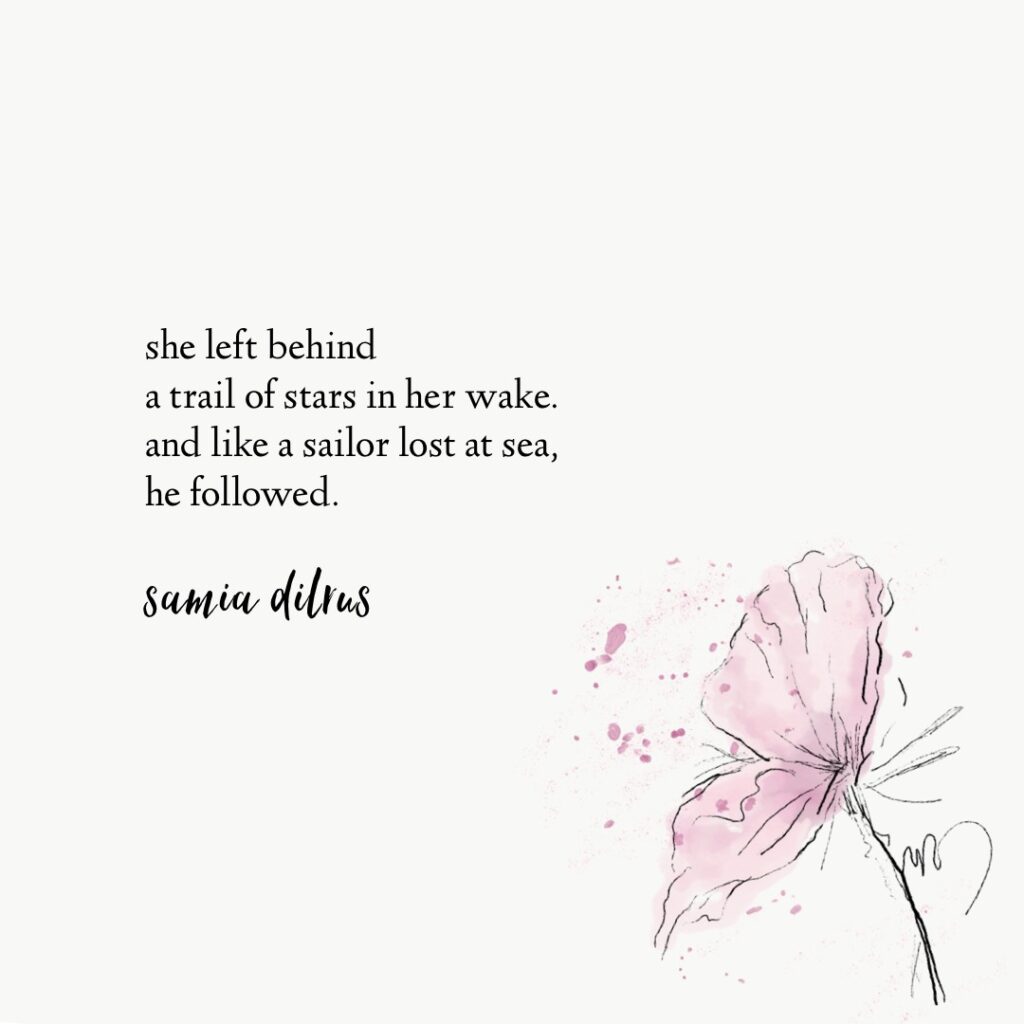 R: Any tips for new writers?
S: Write badly! The good will come forth eventually. You'll never know if you don't dive in. And in order to write, one has to become a reader first.
R: This in an amazing piece of advice that I never thought of, we put a lot of pressure on writing and writing well but absolutely, writing badly should be apart of your process of growth!
R: What you think about the Instagram Writing/Poetry community? How did you get started on Instagram?
S: It has been a truly transformative force for good. There are so many people who are hesitant to post their work online for fear of not being 'good enough'. But the writing community is so open and welcoming of every new writer. I enjoy reading the work of so many amazing poets here, and to be able to interact with them is such a surreal experience. I have met some truly wonderful people here, and I'll treasure them always. Thank you to every one of you who has encouraged me on this journey.
I started posting on Instagram after a friend of mine nudged me into doing it, and I am so grateful I took her advice.
R: Do you believe in writer's block? 
S: Yes, it is quite real. Sometimes the well of inspiration just runs dry.
R: If yes, what would you say is the best way to work through writer's block? 
S: Overthinking is the most important factor that keeps us from getting into a calm headspace that is required for writing. So I'd say read a good book, take some solitary walks, get wet in the rain.
R: Favorite book?
S: I have a long list, but here are some of my favourites:
1. The Alchemist (by Paulo Coelho)
2. Atlas Shrugged (by Ayn Rand)
3. And the Mountains Echoed (by Khaled Hosseini)
4. Circe (by Madeline Miller)
5. Rain in the Mountains (by Ruskin Bond)
R: Favorite author?
S: Khaled Hosseini and Paulo Coelho
R: A book that made you cry?
S: A Thousand Splendid Suns. This one will make you cry like you swallowed a bucketful of chillies.
R: I'm a sucker for tear jerkers so I'm going to have to purchase this ASAP!
R: What is your mission?
S: To keep finding the good in a dark world, and to convey that through my writing. And I'd like to know and engage with more writers and poets, share experiences, learn from them, laugh with them.
R: This is such a beautiful mission! I think you definitely convey 'the good' in your writing. Don't ever stop!
Thank you so much, Samia!! I am so happy that we got to work on this together, I adore you so much and I am so excited for this to go live! I'm wishing you so much luck in all of your future endeavors!! If you guys want to follow Samia, which, you really should… You can find her on Instagram, Facebook, and Pinterest!