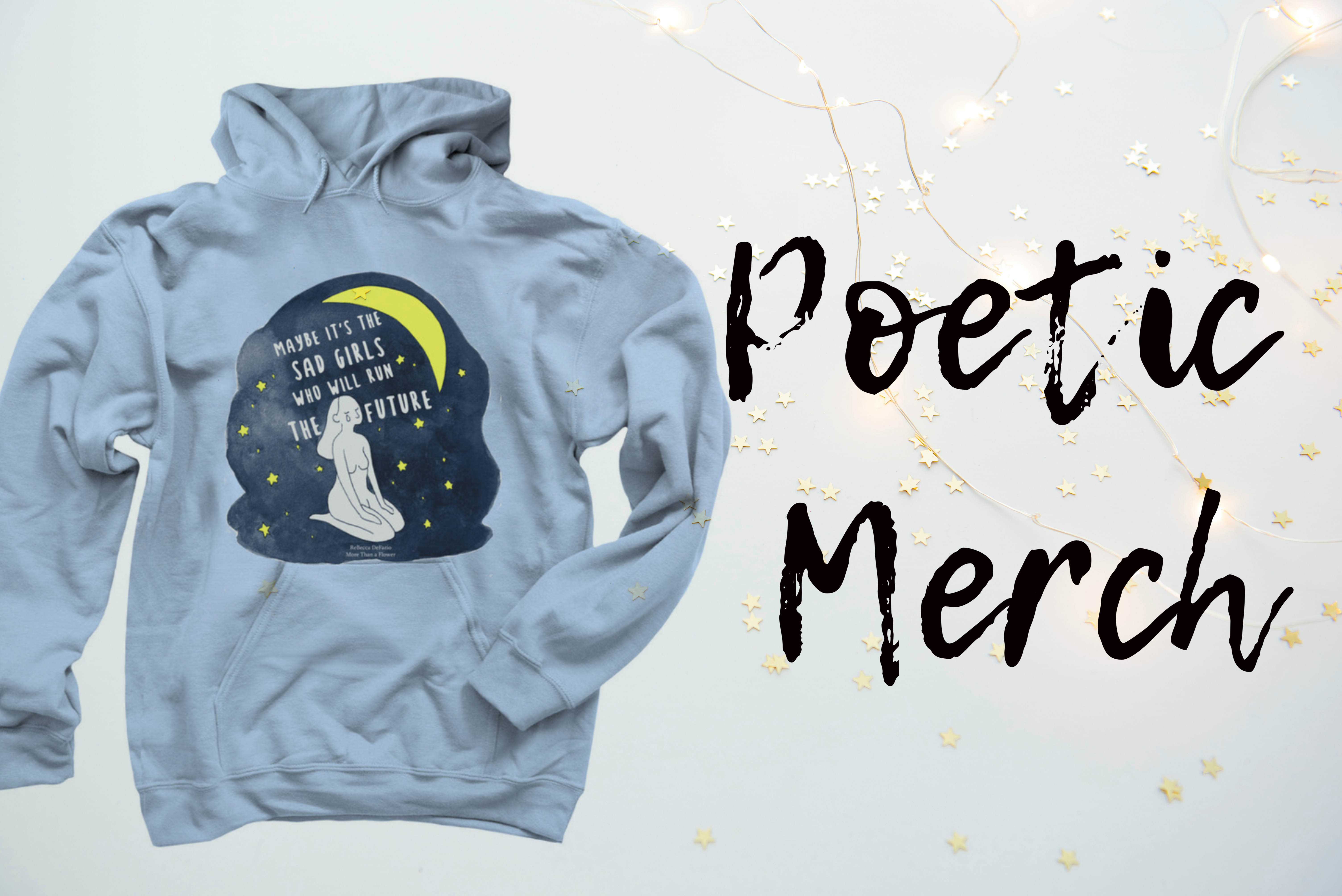 Poetic Merch…What!?
I have been talking about merch for so long and it's been a pain trying to figure out how I could do it while I'm here in the Philippines and can't ship things personally to everyone because the shipping here is so outrageous (literally cannot afford it..)
I finally found a solution and I'm super excited to share what I've put together for everyone!
I worked really hard with my amazing artist, Jewelle, to create these awesome pieces! There are two more pieces that aren't live yet but will be in the future. I will let you know as soon as they drop…but in the meantime here are 5 different designs (with multiple styles – t-shirts, tanks, crew neck sweaters, hoodies, etc…)! Please be sure to let me know if you have bought one so I can personally thank you and let me know what you think, as well! Thank you so much for all your love and support! I truly appreciate it! It means the world to me, honestly.
You can purchase any of these designs by just clicking here!