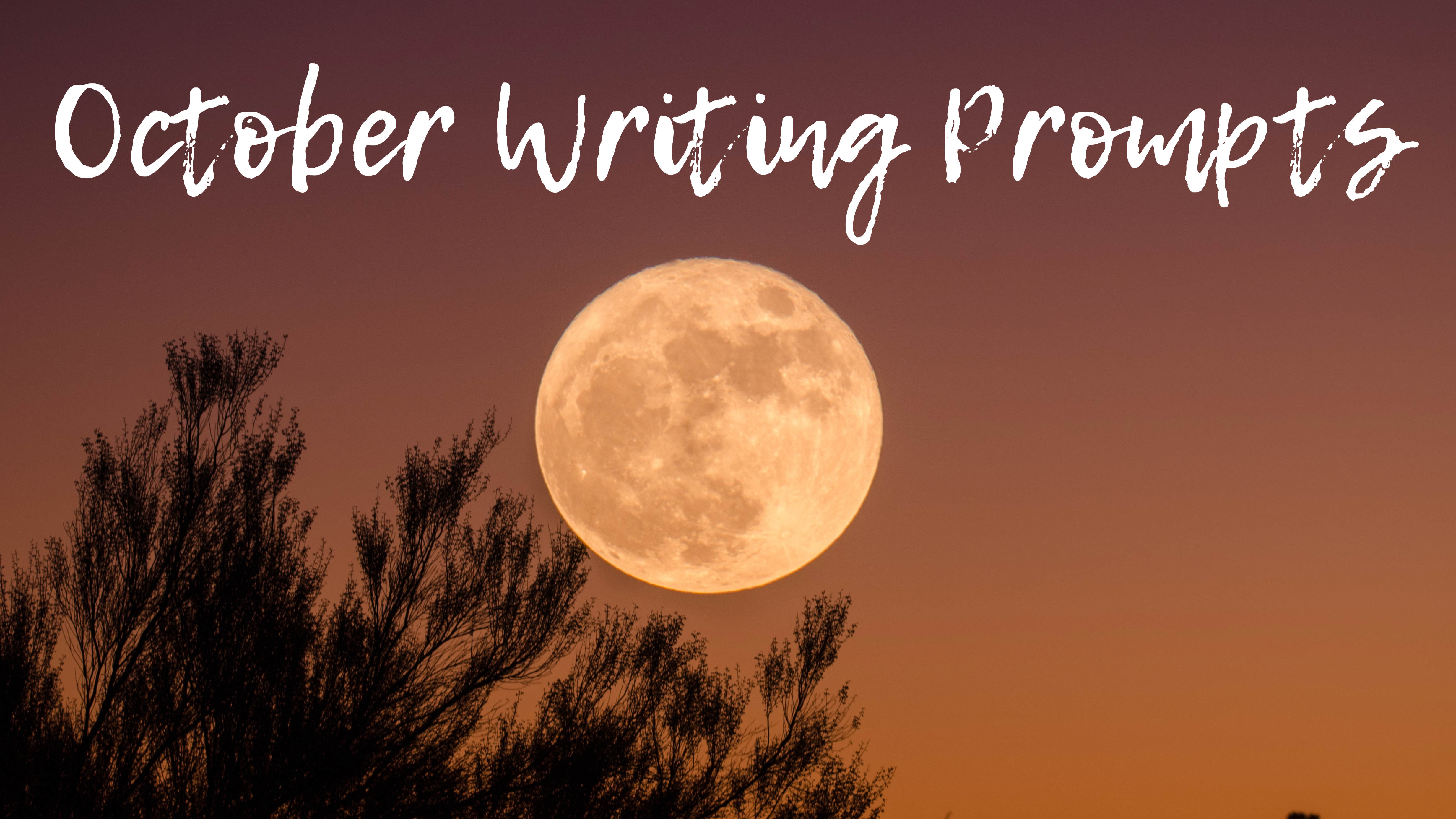 Writing Prompts Galore For October!
So, I have been keeping track of all kinds of writing prompts within the Instagram writing community and this month is so full of them, you'll never have a second to put your pen down! I am so excited because I absolutely love these and also, love the constant connection that these prompts put us in with other writers, friends, and strangers! Prompts bring writers together and it's an awesome way to make new friendships as well… Now, let's dive right in to see who has what going on!
So the first one, (which I've already mentioned here) is by the lovely, Kendra Piper, written for I Am Poetry Magazine.
View this post on Instagram
Then we have this one by another amazing woman, Jennifer! I was so excited to see she was doing a prompt list (she usually doesn't but she's a halloween lover and couldn't resist!)
View this post on Instagram
Resilient poets has put up a few prompts as well! (A great community for writers and poets to check out!)
View this post on Instagram
Karri (Inner Glow Poetry) created one that is awesome! I love her image; it's super cute!
View this post on Instagram
Two of my favorite writers have uploaded their own prompts as well to their Instagram stories…Sabina Laura Poetry and Courtney Phillips Story Telling.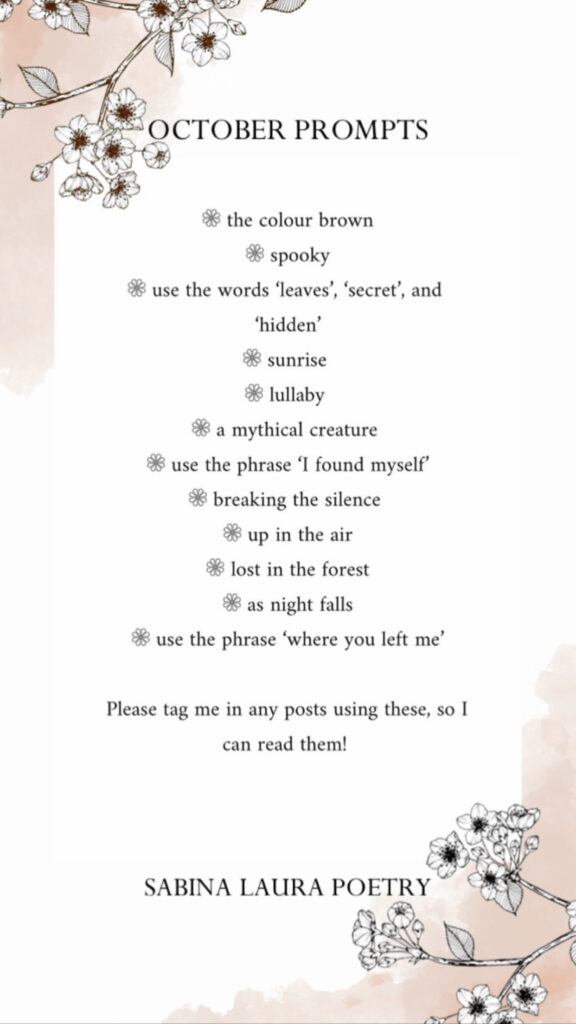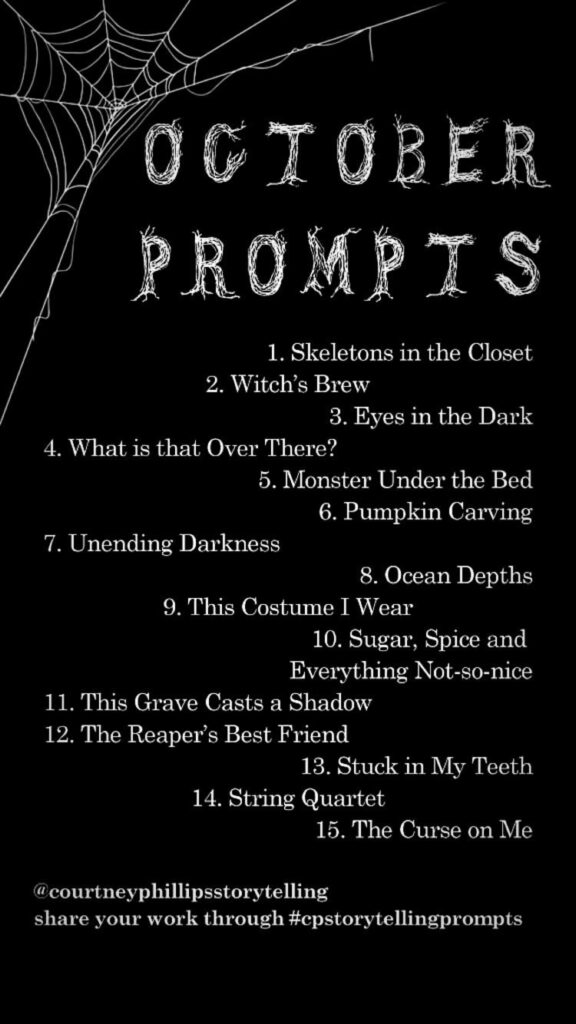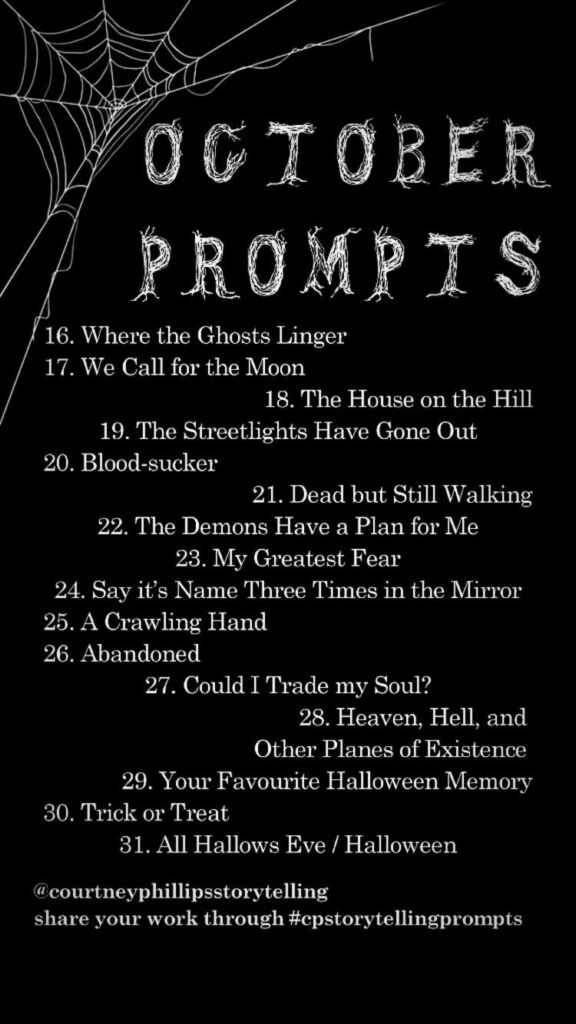 Then this one which I thought was super different called October C's by the sweet, Nina Green Poetry…
View this post on Instagram
There are a few more which you can check out below that I had to include… DIdn't I say there was an abundance of prompts this month? 😂 Make sure to join in and have fun!
Eloquencey At It's Best Prompts
Writer's Creed Prompts (Weekly)