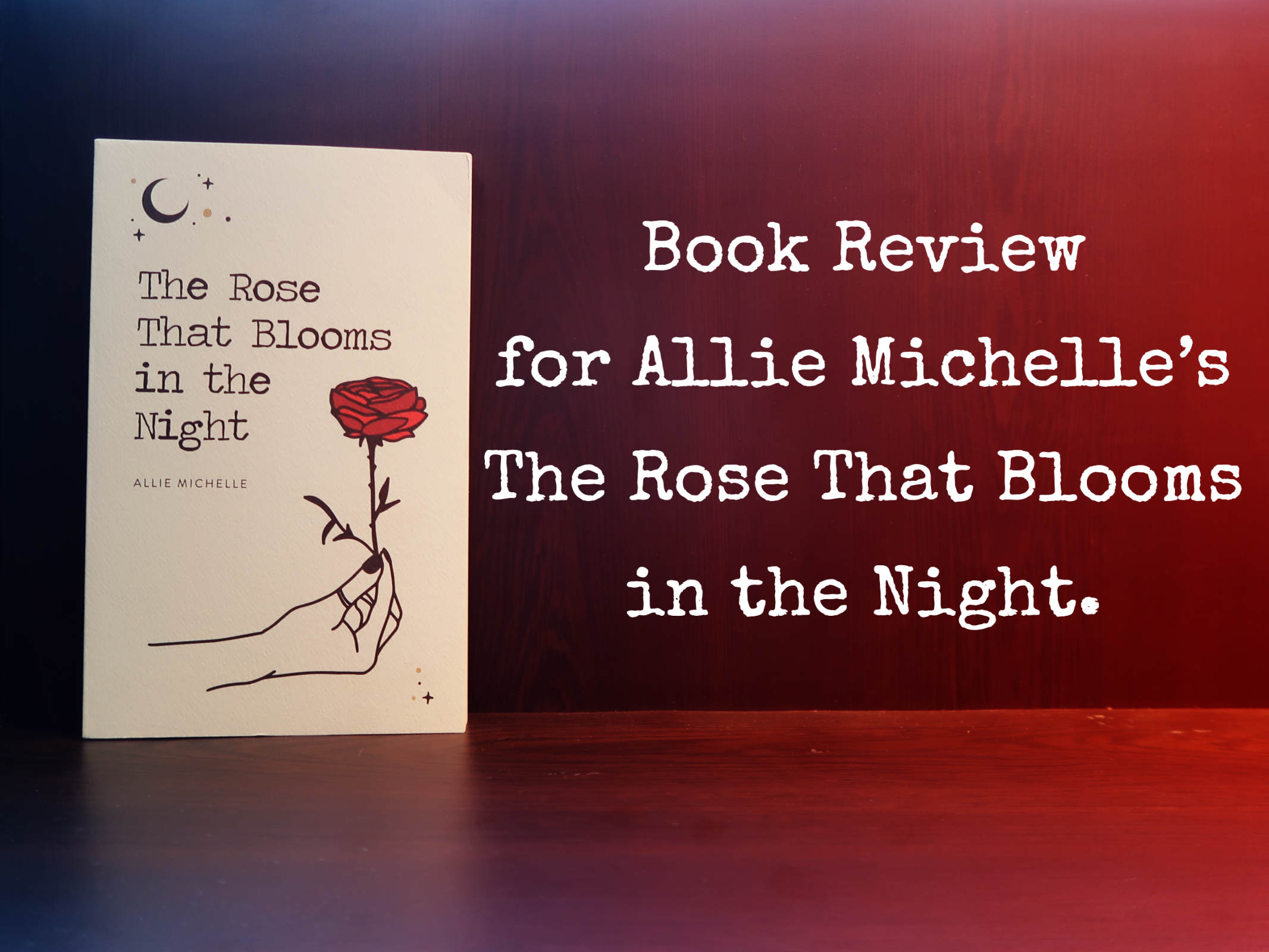 Book Review: The Rose That Blooms in the Night.
Rating: ✩✩✩✩✩
When browsing through the bookstore I came across one of the prettiest covers I've seen in a while and decided to pick it up. If I'm being completely honest, I had never heard of the author before but she definitely has a new admirer now! Allie Michelle's book is full of emotion, depth, and rawness; the kind of book that I truly love.
This poetry collection opens right into an empowering piece about being soft and then leads into self doubt and our journeys through life and love. She has a good mix of both shorter and longer pieces and her prose is especially beautiful. Her imagery is incredible; she is able to paint truly beautiful pictures with her words. Her poem "The Desert Rose" is a great example of this.
The experiences and lessons learned from being a woman are prominent throughout this collection. She writes about how her mother and how she learned to suppress her feelings due to the teachings of all the women before her and it really hits home for someone like me who had watched her mother suffer in silence for far too long. She then goes on to write about seeing her mother realize her marriage was loveless; a trap and how she went on to find love and reclaim her life. She writes about the joy that was so evident on her mother's face as she found herself wrapped in love's arms again and how that in turn made her happy. It's so beautiful and honestly, everything we could ever hope for when it comes to the women we love… true joy and realization that they are the true creators of their lives.
Another one of her poems continues in this theme of generational beliefs turning to trauma…she talks about how she learns more and more about these things so that the "patterns" end with her…never getting to and affecting her future daughter. This piece brought tears to my eyes and goosebumps to my skin. As a mother, this is what I wish I could do for my daughters. It is so difficult to end the hurt, to stop the patterns in their tracks, and to turn away from generations of pain…the impact of this piece is a profound one.
She dives deeper and deeper into self love, relationships, growth, etc, throughout this entire collection making you you feel and think which I love. She does this flawlessly with her poem titled "Is Your Love For Yourself Conditional?" I never thought about this before but it truly gets into your heart and mind and makes you think… Am I loving myself conditionally?
Poetry is so good at making us feeling things that we have already felt, letting us feel validated and like we are not alone…but it should also make us question, learn, grow…this is the kind of poetry that makes a real impact and Allie nails it. Her poems are definitely full of depth, emotion, and stories bursting to be told. I absolutely adore it.
Be sure to pick up a copy of Allie's book here on amazon or if you live in the Philippines, I grabbed mine at Fully Booked! Thank you so much for reading and if you happen to pick up a copy, let me know what you thought in the comments! I'd love to hear your opinions!