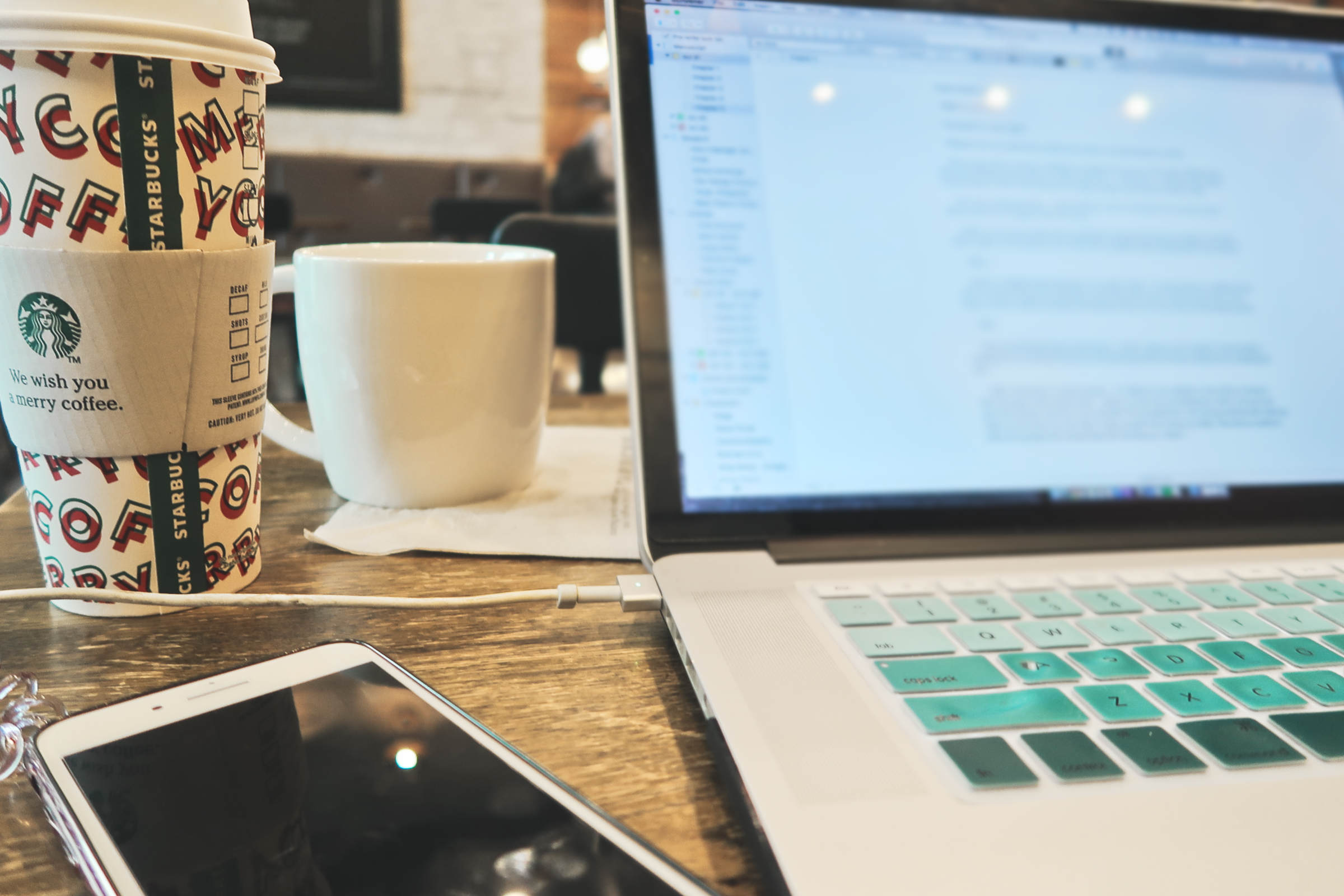 Starbucks Never Spells My Name Wrong.
My Coffee & Writing Habits Are Best Friends.
Anyone who knows me knows that I dedicate a huge chunk of my time to writing and writing things. Things like blogging, social media engagement, posting, creating content, etc. This is what I love to do. I also love Starbucks…
You will find me bringing up the vibe that coffee shops have when I'm talking about writing and my writing habits in particular. There is something so special about those vibes especially for someone like me. I have been drinking Starbucks since before it was "cool" and I hold so many romanticized memories of how Starbucks has made me feel, what I have written while sitting inside a Starbucks, and the comfort it has brought me while living in a foreign country for so long…
Also, on the less sentimental side; Starbucks is the perfect work space. The music is not too loud and not too crazy for when your headphones die, the seats are comfortable and the coffee is always flowing. There is a huge advantage to writing at someplace like Starbucks over well..your home. I was explaining it the other day to a friend and I basically said…"You know when you get home and you change into your "comfy clothes" and want to die? That is exactly why I can't write at home."
I mean, sometimes I do but a lot of the time, I find zero motivation inside my 2 bedroom condo to write. If I'm home and trying to work while my children are awake there is 100% chance that…
1) My kids want my attention.
2) There will be something that needs cleaning up or…
3) I will just not feel productive enough to actually write something because… Baby snuggles.
So, with all of that being said… I spend a lot of time in Starbucks. Thankfully, I live in a city full of them and almost all of them know me by name because I often visit (almost daily) with my backpack, hoodie, headphones and laptop ready to drink myself into a coffee high and smash out words for whatever projects I'm working on.
My husband laughed when I told him I am following some of my baristas on Instagram (mostly because he's a little socially awkward and has no idea how I make friends so easily..) but I truly adore these people! Not only am I a ridiculous creature of habit, I'm also quite friendly; creating friendships wherever I go. I love to greet people and ask them about their days, they ask about my kids, we chit chat about my projects and I also get the magical drink that brings me to life – what else could I ask for?
Obviously my love affair with Starbucks and writing go hand in hand. For as long as I can remember, I would walk from where I lived in Brooklyn, New York, to the closest Starbucks early in the morning without having slept at all because I was busy all night, writing and sometimes (a lot of the time) crying. I've gone through a lot of things in my life and coffee and words have been some of my best friends (this sounds a little sad, I'm sure, but it's very true.) If you ever find yourself in the Philippines, Florida, or New York, be sure to stop in a Starbucks and look for me! You just might find me! 
What do your writing habits look like? Do you have a favorite place where you love to write?
Are you at all habitual? Are your words and coffee best friends as well?
Let me know! I'd love to hear about all of your writing quirks!