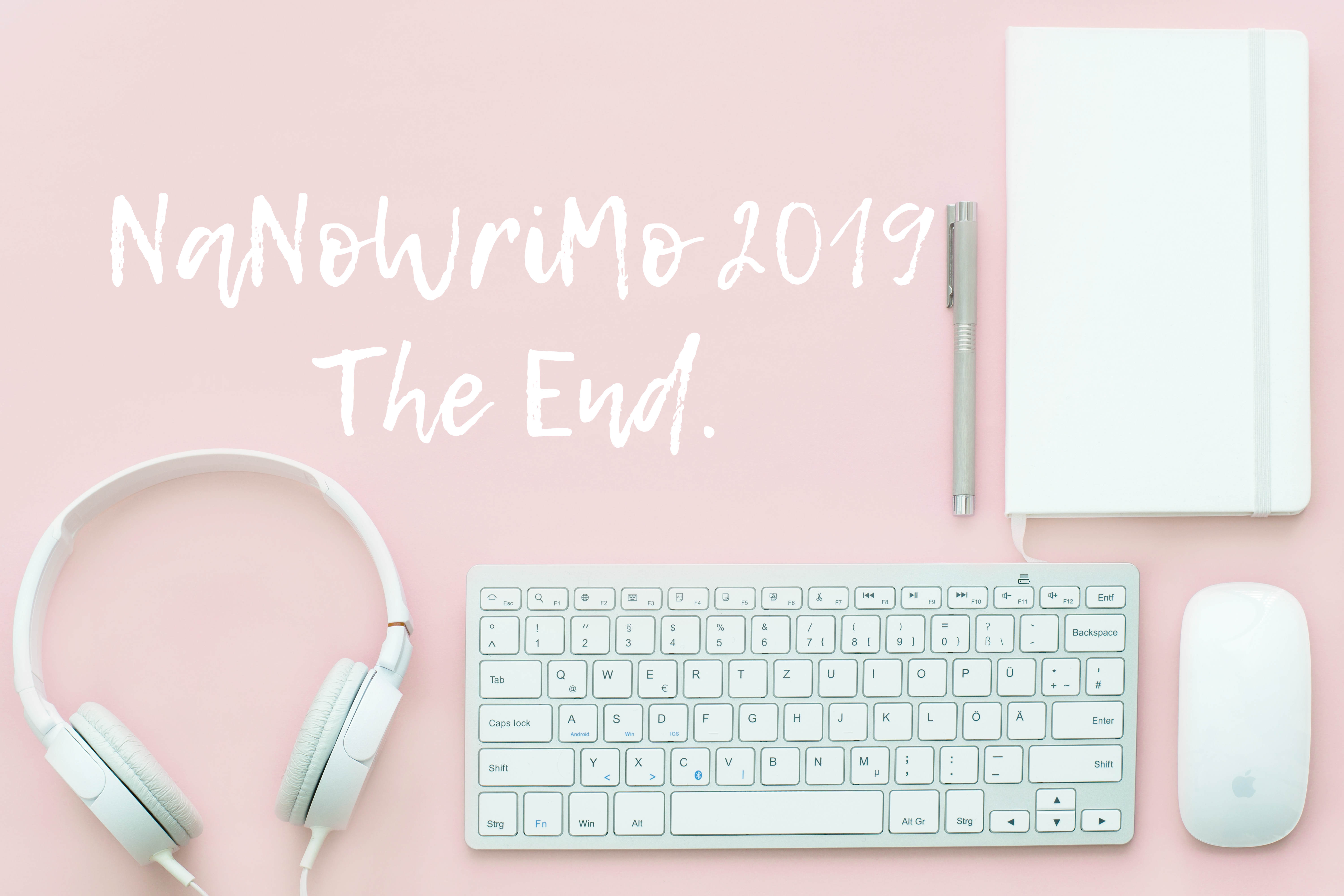 NaNoWriMo 2019 – The End.
Let's chat about NaNoWriMo 2019… I didn't win.
I wish that I had sat down and wrote more but the truth is I just didn't know where to go from the middle towards the end and that was truly because I didn't sit down and do enough when it came to preptober. I will say, I'm not super disappointed with myself which is nice because normally, I would be but this is the first year where I have almost completed NaNoWriMo and honestly worked very hard on this project.
My experience with NaNoWriMo was so different this year from any other year where I have tried to work on a project. I truly believe that having a small group of friends helped me immensely because it made it much more fun and was also helpful when it came to figuring out some things. Having support is such a huge help and honestly is just so nice compared to working on projects alone and being isolated/constantly in your own headspace.
I was super pumped when at the beginning of NaNoWriMo and it definitely tends to wear off when it stops being easy and life becomes more stressful and difficult during the holiday season… I will say that it wasn't as hard as I thought it would be to get 42,000+ words, though. When you know what you are going to write (outlining was a life saver in the beginning and middle stages for me), it flows out so nicely and even though you know you will need to edit and whatnot… It's great and enjoyable.
I think that I would have been able to hang on to that flow and those happy feelings had I outlined more. Abbie Emmons, who I have mentioned a couple times, including in my YouTube video about NaNoWriMo which went up a couple weeks ago, says that she sometimes has an outline that is 15,000 words or more which I had thought was insane at first but now I am totally understanding why she has that extensive outlining process!
I took a break from working on so many things which is why this blog has been a little dead the past month or so… I just needed a breather and to kind of do some digging for the next year and what I had wanted to do writing wise… I have not touched "Turning A Paige" since December 1 but I will be finishing it in 2020 and it will be published! I am looking forward to sharing more about it and I hope that you guys will keep checking up on this project as I work through it!
I would love to hear how your NaNoWriMo went and if you plan on doing it again this year (2020!), so leave a comment below and let me know!!