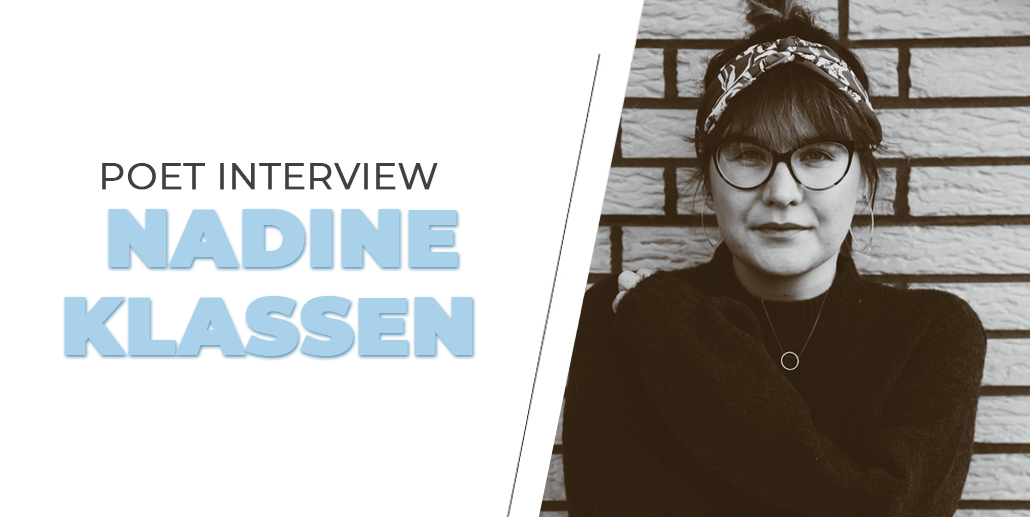 Poet Interview: Nadine Klassen
I want to go a little more in depth with this amazing poet who goes by Emma.Willows.Writing on Instagram. You may have seen her around the writing and poetry community as well as featured in my second newsletter this week! If you didn't read the newsletter, please do! You can check out her bio there as well as some more of her poetry!
I have been so excited to work with her! She has a truly beautiful talent and is so sweet! I think people should absolutely get the chance to check out everything she has to offer! Now, let's dive right into the interview!
R: Did you always want to write? – If yes, when did you know?
N: I started getting the urge to write when I was about 13. Since then, I would just get these words or even entire phrases in my head that wouldn't stop bothering me until I wrote them down. I think that's when I knew.
R: What inspires you?
N: What most inspires me is the will to give something a name to say goodbye to.  Be it a lost love, trauma or some other past event.
R: What are your favorite topics to write about?
N: I don't think I have a favorite topic. Most of the time a poem just demands to be written and sometimes it's a tough process. Love is often involved though.
R: What does your creative process look like?
N: Most times I get started on five different poems at once and don't finish them, let them rest for a while. Sometimes I will find some odd connection between them and then combine them into one piece. Other times the floodgates open and words just pour out non-stop. The best part is when I underestimate a poem, read it to my boyfriend later and start crying. Then a poem has done its job.
R: Laptop, pen and paper, typewriter, phone?
N: I always write on my phone first and then copy everything onto paper.
R: What brought you to the Instagram writing community? A friend? Another writer?
N: I started posting my poetry in 2017 by which time I didn't really know how huge the community on Instagram really was. It was a decision I made based on getting published with my poem "I, the Uproar" and I felt like sharing my work more openly.
R: This is similar to my experience as well; I'm so glad that you joined!
R: How do you feel about the love and support that you have received? Do you ever get any hate or less than friendly comments? 
N: I feel incredibly thankful for the supportive community I now can call myself a part of. I am overwhelmed by the lovely feedback I am getting, and no, there hasn't been anything less friendly or hateful in the comments or messages. Sometimes I will get messages of people thanking me for sharing my work; that truly warms my heart.
R: That is one of the most amazing feelings!!
R: What would you say is your most interesting quirk?
N: I never drink the last sip of a drink, but I wouldn't call that interesting.
R: Writing a book? Tell us a little about it!
N: I am working on a little something.
R: Any tips for new writers?
N: Always stay honest in your poetry.
R: Do you believe in writer's block?  – If yes, what would you say is the best way to work through writer's block?
N: Oh, definitely! I don't have the ultimate go-to remedy, but I think taking your mind off it is always a good way to go. Our brains sometimes need a little break. I, myself crochet my way through it.
R: You said that when you have writer's block you work through it by crocheting…What has been your favorite thing to crochet while working through that writer's block? Are there any other things that help you work through that block? Or is crocheting really they key for you?
N: In the summer I love crocheting crop tops. In winter however, I will crochet every jumper I possibly can! Although, I have recently found some amazing patterns for cute summer jumpers which I am working on.
Crocheting isn't always the ultimate answer…sometimes reading is what I really need to get inspired, or a good talk with a friend. Sometimes it's just being quiet for a while. 
R: Favorite book?
N: That changes constantly, but at the moment it's "In A Dream You Saw A Way To Survive" by Clementine Von Radics.
R: Favorite author?
N: I couldn't choose
R: A book that made you cry?
N: Depression and Other Magic Tricks – Sabrina Benaim.
R: What is your mission?
N: To write my heart out.
R:What do you think your writing gives back to you? (A feeling of accomplishment? peace? fulfillment?)
N: Writing gives me back my voice in places I have lost it. I feel like when I give things a name they feel more real. Sometimes a poem will bring you peace, sometimes it will stir things up even more. Sometimes a poem is a way of saying goodbye or hello. Writing brings me back to my emotions.
R: I love this and it is so true!!
You can find more of Nadine on her Instagram page as well as her Facebook page!
Nadine has been three times already! She is published at Persephone's Daughters, as well as in the Ink Spills Anthology by Instagram community, YourHeartBeatsStrong. She also has a beautiful piece published with Envision Art Show & Magazine which you can find here as well as right below along with another piece that she has given to me to share!
Thank you again, Nadine for doing this interview with me and thank you to everyone who reads, likes, comments, and shares this blog post! You are all amazing and your support and love is greatly appreciated!