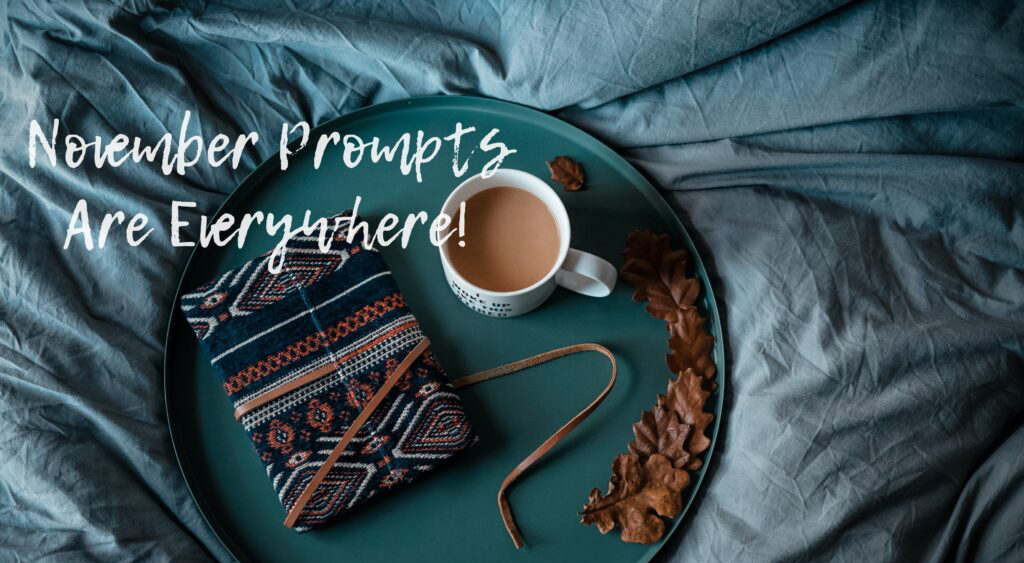 November Prompts Are Everywhere!
Happy November everyone!!! Yes!! It is already November! How did that even happen?! Honestly, I'm pretty excited about November especially because November means NaNoWriMo but also because that means, new prompts! So, let's drive right into all of the amazing prompts that are now up on Instagram!
First prompt is actually for people who are participating in NaNoWriMo! I stumbled upon this prompt by Camille Caliman and got pretty excited about it!
These first two poetry prompts, you can find in the stories of Courtney Philips Story Telling and Sabina Laura Poetry!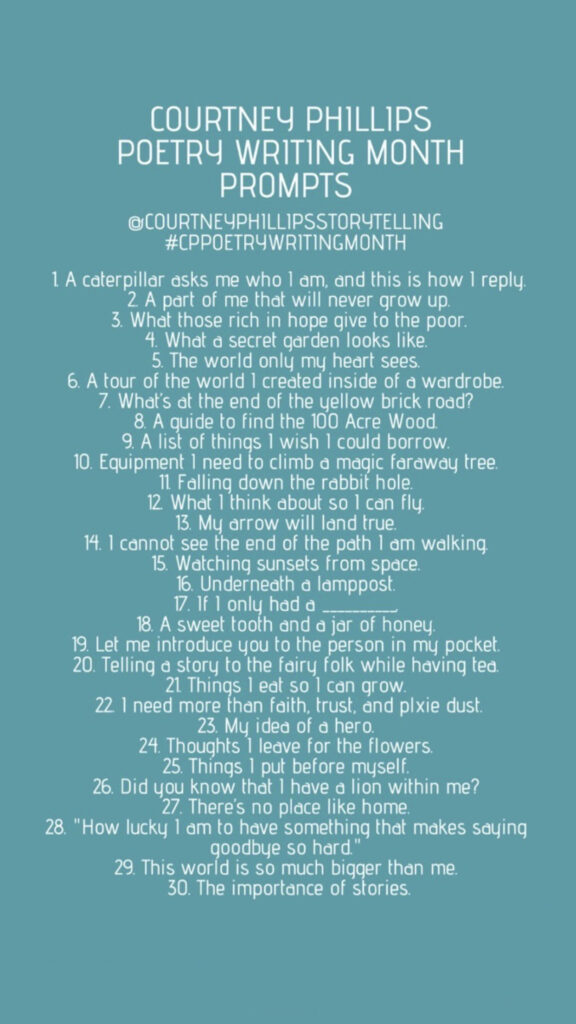 The next set of prompts is from the lovely Kait Quinn! I just did an Interview with this lovely writer, which you can read here!
Another set of prompts from Amanda Torroni!
This set of prompts is from Nandini Goel.
Poetry Mafia is sharing their first ever prompt list this month!
I was so happy that I caught these awesome prompts by L.T. Pelle, Adeline Writes, and Emma Blas Poetry! You can find these in all of their stories.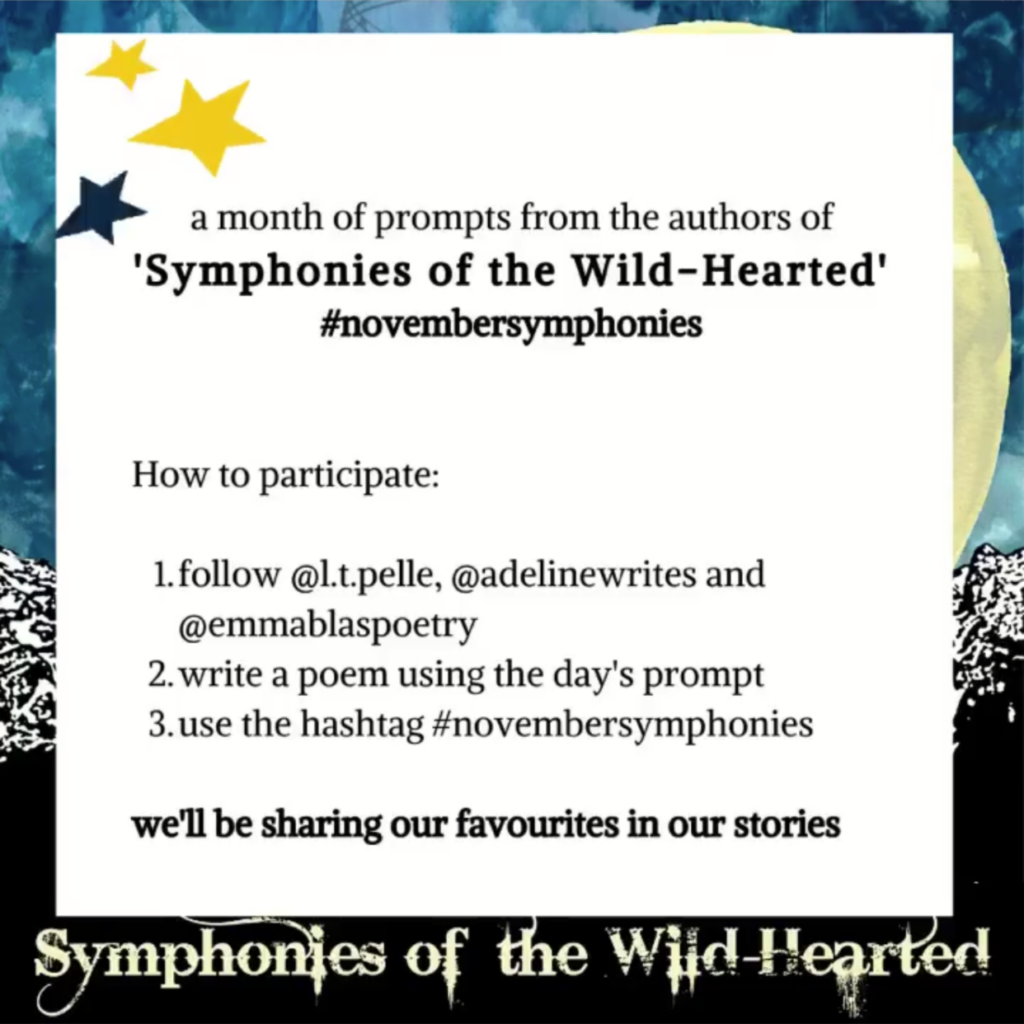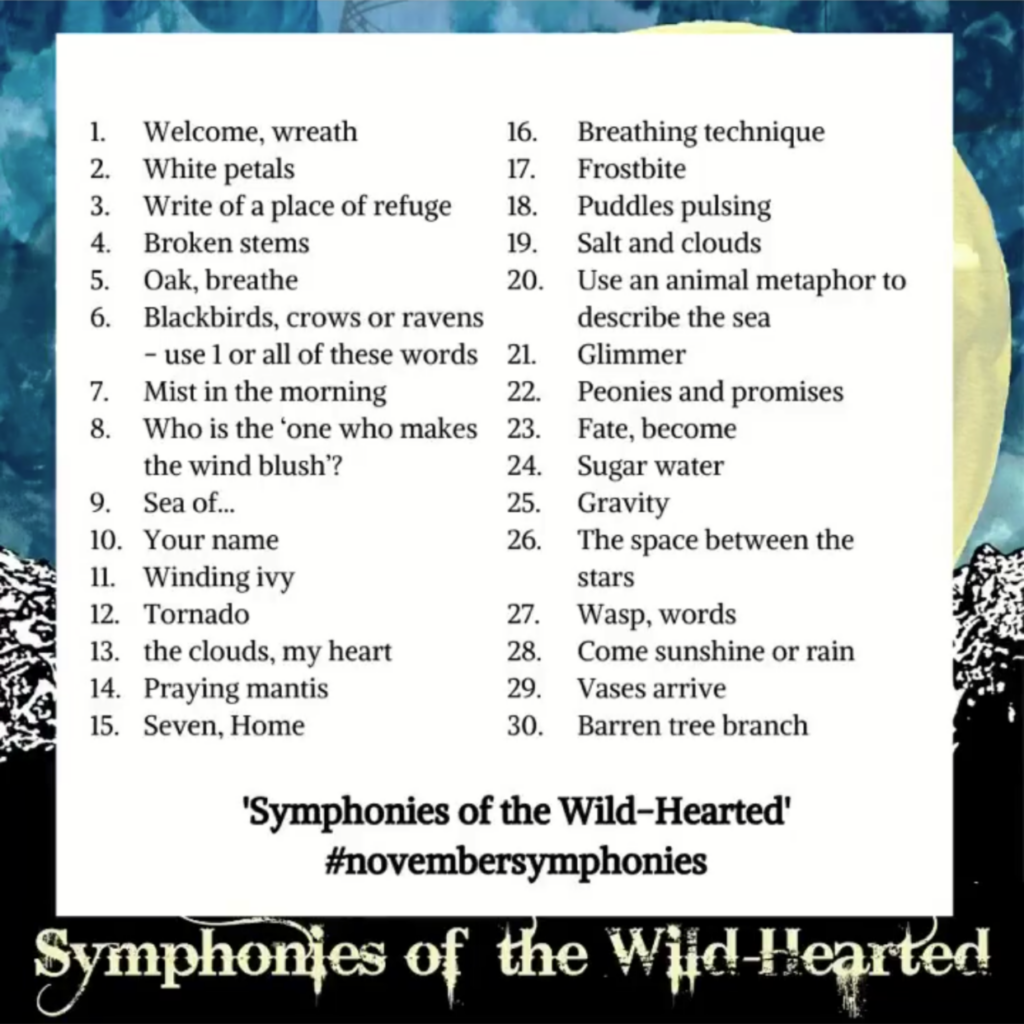 This page but it's so gorgeous and the prompts are pretty cool! So, be sure to check out Msrizza!
M is for Marigold put together this set of prompts is super fun and I adore it!
Lemon Daisy Poetry put together this cute set of prompts…
OlwenDaisy created this set!
Austie & Bradley Baird came up with a "To Kill A Mockingbird" themed prompt list and oh my god! It's awesome! 
Starlit poems is such a beautiful and unique page – they're prompts are always amazing!
I hope you guys enjoy all of the prompts that all these amazing writers have put out and if you're a writer and have a prompt list for December, make sure you send me an email or DM me on Instagram to get featured in this monthly list of prompts! Follower count doesn't matter! I love to share blooming poets/writers! You can find my email here and my Instagram here! Happy writing!!